Business plan, we've all heard of it. While many know what it is, few know of its importance, and even fewer, how to develop one.
As an entrepreneur or an aspiring one, you will agree with me that one of the most important steps in starting a new business is to have an idea for a problem you intend to solve, and then make plans on how to solve that problem. One great tool that can assist in the drafting of a detailed plan for any business venture, is a comprehensive business plan.
A well-written business plan can help you articulate your vision, define your goals, and establish a clear path to success. It also provides a valuable tool for communicating with investors, banks, and other potential partners or lenders about your business.
In this article, we will explore the essential elements of a business plan and the common mistakes to avoid when creating one. This article will show you how to create a business plan for yourself—whether you're launching a start-up or just want to better understand the process of developing one. Before we delve into the process in detail, it is important to understand what a business plan truly is and what it is not.
What is a Business Plan?
A business plan is a written document with a detailed description that outlines the goals, strategies, and resources needed to start or run a business. It contains information about your company's goals, strategies for achieving those goals, the potential obstacles that might prevent you from reaching your objectives, and how you will mitigate them, as well as estimates for revenue and costs.
A business plan provides an overview of your company, including its products and services; marketing strategy; financial forecasts and projections; operational procedures (including human resources); and more.
Over time, I have seen entrepreneurs conflict the business plan with other business documents such as the business proposal, the company profile, etc. A business plan is not the same as these other business documents. While these documents may share some similar elements, a business plan is a comprehensive document that outlines the overall strategy and financial projections for a business, whereas a business proposal focuses on a specific project or initiative. A company profile is a summary of a business's history, mission, and products or services, while a marketing plan focuses on the marketing strategies and tactics of a business.
The Essential Elements of a Business Plan
While the specific elements of a business plan may vary depending on the type of business you're starting and your intended audience, there are several key components that every business plan should include:
Executive Summary
Company Overview
Market Analysis
Products and Services
Sales and Marketing
Management and Operations
Risk Assessment
Financial Projections
Funding Request
Appendix
1. Executive Summary
The executive summary is a brief overview of the entire business plan. It is often the first part of a written document that people will read, so it needs to be compelling, and attention-grabbing, and it should convey your message effectively with a clear picture of what your business is all about.
It should include a summary of your business concept, market opportunity, business model, management team, and financial projections.
The goal of the executive summary is to help investors and other readers quickly understand the key points of your business plan. It should be no more than two pages and written in plain language.
It is a good idea to have the executive summary reviewed by someone who doesn't know much about your industry or business, so they can make sure it's understandable to someone outside of your industry.
2. Company Overview
The company overview section of your business plan should provide a detailed description of your business, including its mission, products or services, location, business structure (sole proprietorship, partnership, or corporation), and ownership information – who owns what percentage of shares in the company? Are there any shareholders? If so, what are their roles in management?
You can use this section to explain how your business fits into the industry, and what makes it unique. Highlight the legal structure of the company (e.g., whether it's an LLC or S Corp.), intellectual property if any, and the major milestones your business has achieved so far.
Finally, if you are a company already operating, you can list any awards or recognitions that were given to your business.
3. Market Analysis
The market analysis section should provide an overview of your target market, including customer segments, industry trends, and competitor analysis.
This section provides an analysis of your target market's size, growth rate, and profitability. This information can be gotten from industry reports, or from surveys that you've conducted yourself.
Include any statistics that are relevant to your business and how it fits into the market. For example, if your company is a food delivery service operating in a densely populated area with many restaurants, then you would include information about population density and the number of restaurants per capita.
Also, include in this section a competitive analysis that provides a breakdown of the competitive landscape (both direct and indirect competitors) of your market. This can be achieved by looking at the different businesses within your marketplace and noting key information about them such as their business models, pricing strategy, service offerings, etc. Describe what makes you unique and how your products or services are different from those offered by other businesses in the same industry.
A SWOT analysis (strengths, weaknesses, opportunities, and threats) will help you identify areas of opportunity and potential challenges in your industry and market.
As a startup, it is best to focus more on your company's target market rather than competitors. .
4. Products and Services
In this section, provide a detailed description of your products or services, including any unique selling propositions or competitive advantages. The technical specifications of your products should be included in this section, if applicable.
The product description should include:
The type of product or service you offer.
How it works and how it benefits customers.
Key features and benefits.
Competitor comparison and superiorities over the competition.
You should also include information on your product development roadmap and any intellectual property or patents you may have.
5. Sales and Marketing
The sales and marketing section should outline your marketing strategy and tactics, sales channels, pricing strategy, and advertising and promotions. You can include information about your pricing structure and how you plan to market your products or services.
The marketing section should include the following:
A description of your target market, including demographics and psychographics (i.e., lifestyle).
The product or service features you offer that make it unique in this market.
How you plan to distribute your products or services (e.g., e-commerce store, wholesale, etc.).
Your pricing strategy and how it relates to your sales funnel and marketing mix.
It should also include information on your sales funnel, including the marketing channels you use (e.g., digital, direct mail, etc.), your customer journey from awareness to purchase, your marketing mix, and how it supports the sales process.
This section should also include information on your customer acquisition cost and customer lifetime value.
6. Management and Operations
The operational plan is where you lay out the nuts and bolts of how your business operates or will operate, including location and premises, production process, technology and equipment, inventory management (including storage facilities), and quality control.
In this section, you should also provide an overview of your organizational structure, key personnel and their roles, hiring and recruitment strategy, and operations and logistics.
7. Risk Assessment
Every good entrepreneur knows how important risk management is when starting up new ventures – especially those involving large amounts of capital!
This section should provide a comprehensive overview of the risks involved in your business, including financial, operational, legal, regulatory, and reputational risks. You should also provide a plan for mitigating these risks.
8. Financial Projections
The financial metrics and projections are the backbone of your business plan. They provide the numbers that you can use to make decisions about your start-up, whether it's how much money to raise or whether it's time to shut down operations.
The financial projections section should include revenue and expense projections, cash flow analysis, break-even analysis, ROI and profitability, and funding requirements and sources.
The first step in creating these sections is calculating all of the relevant financial metrics, including:
Revenue (or sales) projections
Costs associated with running your business (including payroll expenses) – this includes both fixed costs (those that do not change over time) and variable costs (those that do change over time). You should also consider taxes as part of this calculation; they're an important part of any business's budgeting process!
Capital expenditures – investments made into equipment or infrastructure that will help grow your company in the future.
The financial projections should be based on a variety of data sources: market research, industry statistics and trends, competitor analysis, and sales data. You can also use historical data for your business or similar businesses to estimate how much revenue you expect to make in the future.
The more accurate these numbers are, the easier it will be for investors to assess whether your company is viable. You should also include any assumptions you've made about the market and your business.
9. Funding Request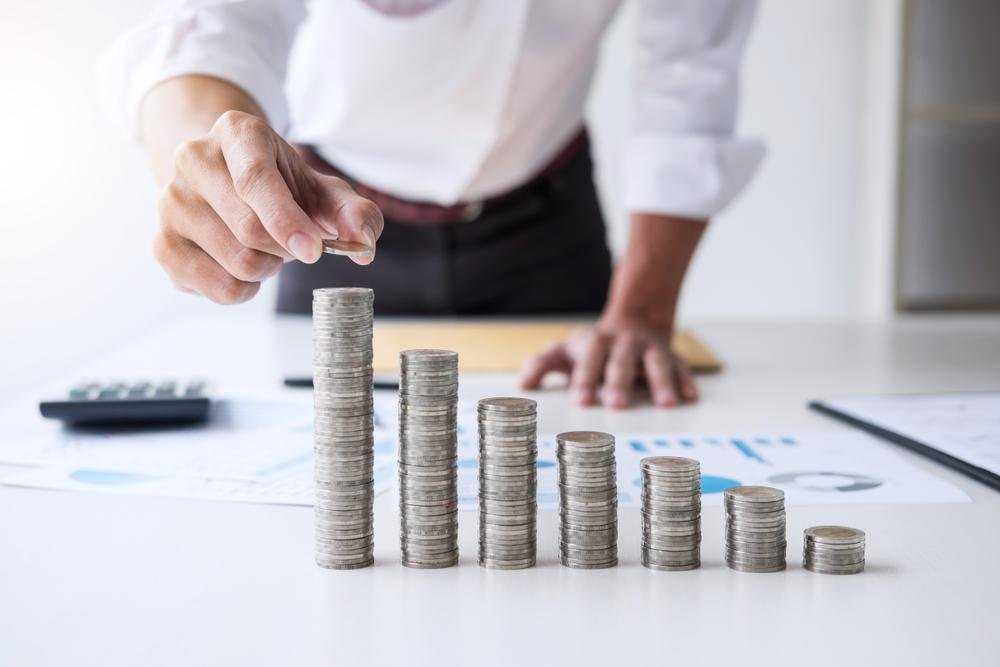 If you're seeking funding for your start-up, you should include a funding request section that outlines the amount of funding required, the use of funds, and equity and debt financing options.
The amount of money you want to raise should be based on the stage of your business, but it's also important to consider how much funding is required to reach your goals. If you're seeking $100,000 in seed capital, for example, you should have a detailed plan outlining how that money will be spent. You can also include any debt financing options available if your company needs more than just equity funding.
This section should also include an exit strategy for your investors.
10. Appendix
The appendix should be a separate document that is included at the end of the business plan. It should include any additional supporting documents, such as legal documents, market research data, and resumes of key personnel.
Common Business Plans Mistakes to Avoid
While creating a business plan can be interesting, it can also be a time-consuming and challenging exercise with very common mistakes. These are the common mistake that you should avoid when developing a business plan:
1. Lack of Market Research
One of the biggest mistakes that entrepreneurs make is failing to conduct thorough market research. This can lead to unrealistic financial projections, an incorrect understanding of the target market, and a lack of understanding of the competition.
2. Unrealistic Financial Projections
Another common mistake is creating financial projections that are overly optimistic or unrealistic. This can lead to a lack of credibility with investors and a failure to secure funding.
3. Overestimating the Market Size
Entrepreneurs may also make the mistake of overestimating the size of the market, leading to unrealistic revenue projections and a failure to achieve their financial goals.
4. Failure to Clearly Articulate the Value Proposition
A common mistake is failing to clearly articulate the value proposition of your business. This can lead to a lack of understanding among potential customers and investors about what sets your business apart from competitors.
5. Lack of Clarity in the Business Model
Another mistake is a lack of clarity in your business model. This can make it difficult to effectively communicate your plans to investors and partners and can lead to a failure to identify potential problems and opportunities.
6. Failing to Include Contingency Plans
Entrepreneurs may also neglect to include contingency plans in their business plans. This can make it difficult to adapt to unforeseen circumstances and can increase the risk of failure.
7. Ignoring the Lean Startup Approach
Finally, entrepreneurs may make the mistake of ignoring the principles of the lean startup approach. This approach emphasizes a focus on creating a minimum viable product and testing it in the market before investing heavily in development. Ignoring this approach can lead to wasted time and resources.
Conclusion
Creating a business plan is an essential step in starting a new business. By including the essential elements of a business plan and avoiding common mistakes, you can develop a comprehensive plan that can help you achieve your goals.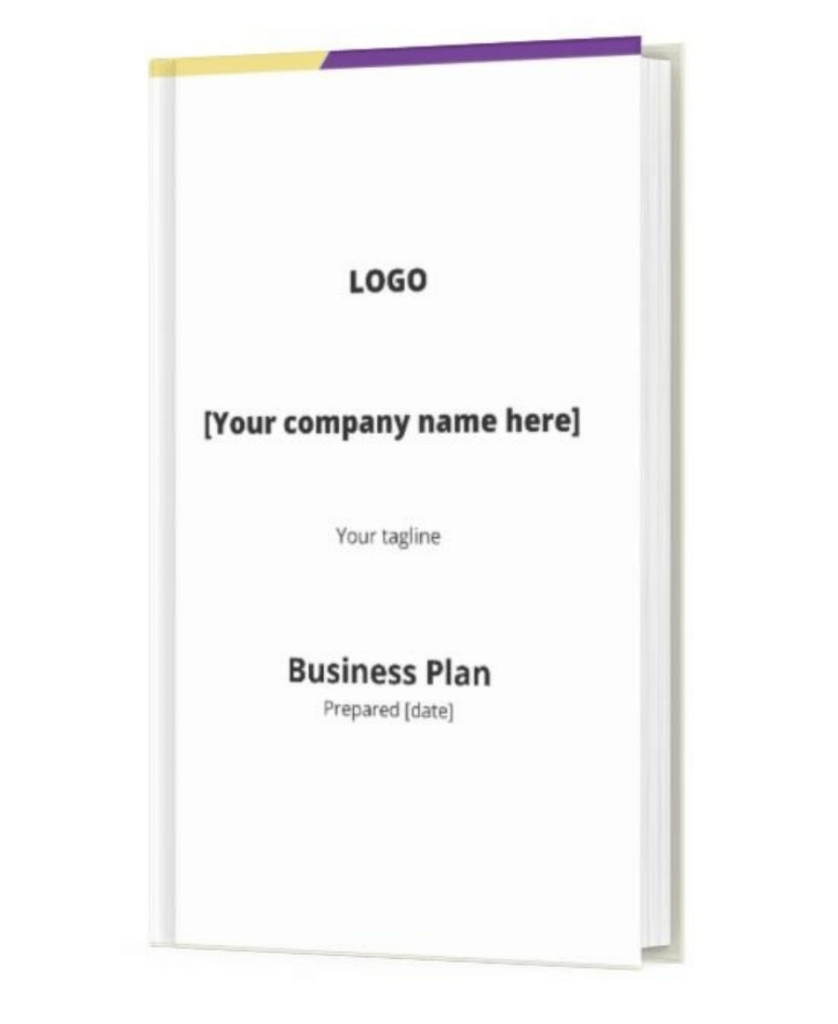 GET A FREE COPY: Business Plan Template
Get your free copy of the Effe Towers Business Plan template and develop a bulletproof plan for your business.
Create your own business plan.
The process of writing a business plan can seem daunting at first glance, but if you break down each section into manageable chunks and stick with it over time then your hard work will pay off!
If you need professional assistance in writing your business plan, at Effe Towers, we understand the importance of a professional business plan and the impact it can have on the success of your business. That's why we offer expert business plan writing services tailored to the unique needs of your start-up. Our team of experienced writers and consultants will work with you to create a comprehensive and professional business plan that can help you achieve your goals.
So, if you're starting a new business and need help creating a solid business plan, contact us at Effe Towers today. With our expertise and commitment to your success, we can help you turn your vision into a thriving business. Don't wait, take action now and contact us to start your journey to success.