Digital marketing has been changing all the time, and it is not slowing down anytime soon. We predict that many of the trends we have seen in 2022 will continue to develop over the decade. We are also going to see many emerging trends that are just starting now but could become huge over the next few years.
In this post, we will take a look at some of the most powerful digital marketing trends that will shape the future of businesses in 2023. By keeping an eye on these trends, you'll be able to plan for your business's future and make sure it's ready strategy-wise for what lies ahead.
But before we delve into the digital marketing trends that will shape 2023, let's take a quick review of digital marketing in 2022.
The Biggest Trends that Shaped Digital Marketing in 2022
Digital marketing in 2022 was dominated by a few key trends. The first was mobile, as always.
As consumers' smartphones became even more advanced and ubiquitous, so did their ability to browse the web and find content on their phones. This led to an explosion of apps that catered specifically to this new way of consuming information (think: Instagram), along with an increasing number of online sites that optimized their design around small screens (like video streaming services).
Also, contributing to this shift was the rise of voice search technology—in 2022, you could ask Google Assistant or Siri anything at any moment with just a few words, which created an entirely new kind of interface for users who wanted immediate results without having to type anything out.
The second major trend was "personalization." Personalized ads are nothing new—they've been around since banner ads were invented back in 1994—but they became extremely important in 2022 due to advancements in machine learning algorithms like deep neural networks (DNNs) that allowed marketers more precise control over how they segmented audiences based on data gathered from multiple sources like websites visited or smartphone apps installed. This process has become especially sophisticated thanks to companies like Facebook using DNNs for everything from ad targeting down to personalized recommendations about what you might want next after finishing watching a particular YouTube video.
These trends and others like video marketing, automation, etc. have shaped the industry as a whole over the last year. As a result, marketers today have significantly more control over who they reach and what those consumers experience when visiting their websites or interacting with their ads than ever before.
The Digital Marketing Trends Setting the Pace in 2023
The industry is shifting faster than ever before, and the trends that will drive it in the coming years are already starting to emerge. These trends have set the pace for the future of digital marketing and will continue to do so. As always, the best way to stay ahead of the curve is by staying informed, learning from others' mistakes (and successes), and planning. The more you know about what's coming next, the better prepared you'll be when it finally arrives.
Here are some of the most important trends we predict will shape digital marketing in 2023:
Voice assistants and chatbots
Influencer marketing
User-generated content
Video-based content and live streaming
Conversational marketing
Personalized marketing
AI-based automation
Augmented reality
Interactive storytelling
Linkedin for B2B
1. The Use of Voice assistants and chatbots
Voice assistants and chatbots will continue to grow in popularity. By 2023, most people will have at least one voice assistant or chatbot on their phones and other devices, and many will use them daily for everything from ordering groceries to booking travel plans.
As these devices become more prevalent in our lives, we will start relying on them for things like ordering groceries or booking travel plans. These technologies are going mainstream fast—just look at how quickly Alexa has taken over households across America. It's becoming more and more common to use voice assistants, such as Amazon's Alexa.
It's also possible that chatbots could become even more useful in the coming years. Chatbots are already being used in many industries: banking, healthcare, retail, etc., but they can still be clunky at times – making it difficult to talk with them like you would a human being (e.g., "I need help booking my flight"). However, as technology advances and chatbots get easier to use (for example natural language processing), they may soon become an integral part of everyday life as they learn our needs and desires better than ever before!
How to Leverage Voice Assistants and Chatbots for Your Business
There are lots of ways that voice assistants and chatbots can be used to help your business. Here are some of our favorites:
A customer support chatbot could answer common questions, saving you time and money on hiring a human assistant who would need training.
Create a chatbot that allows customers to browse through your website or catalog by asking questions (e.g., "I need a new laptop—what do you have in stock?")
Use a voice assistant like Alexa or Siri to guide customers through their purchasing process by allowing them to input their preferences into the system. This way they don't have to do all of the work themselves!
Create a voice assistant that can answer questions about your products and services (e.g., "What is the price of this laptop?")
2. Influencer marketing
You've probably heard the term "influencer" thrown around a lot in the marketing world recently. If you're not quite sure what it means, influencers are individuals who have a large following on social media and can help brands reach new audiences.
Influencers can be anything from athletes to YouTube stars to bloggers—but they all share some common traits. They have engaged audiences, they're trusted by their followers, and they know how to talk about their passions in an authentic way that resonates with their followers.
As digital marketing trends continue to evolve, there's no doubt that influencers will remain valuable assets for businesses looking to grow their audience or increase engagement with existing customers.
How to Leverage Influencer Marketing for Your Business
There are many ways that you can use influencer marketing to grow your business. Here are some ideas to get you started:
Find influencers that are relevant to your brand.
Create a compelling campaign with clear goals, metrics, and KPIs to track progress.
Work closely with influencers to make sure your brand's message is communicated clearly.
3. User-generated content for brands
User-generated content or UGC has gotten more and more popular over the years, and it's easy to see why: it allows you to get your brand noticed, get feedback from customers and create content that is more authentic than company-generated content.
UGC can include anything from reviews and comments on social media to photos, videos, and even stories about your brand. It doesn't have to be professional-looking either! You can ask your customers to create content that they think their friends would enjoy seeing, which will help you get more people involved and boost social media engagement.
UGC is a great way for brands to get their name out there and build trust with customers by creating content that is more authentic than company-generated content.
How to Leverage User-Generated Content for Your Business
If you're a brand that sells products or services, consider creating a platform that allows customers to create and share their content on your website or social media channels. For example, you could allow them to write reviews of products they've purchased from you (e.g., "I just bought this laptop! It's so amazing! I love it so much!)" You could also allow them to submit photos that show how they use your products (e.g., "Here is a picture of me using my new laptop at home! These are my favorite things about it:
Create an Instagram account for your brand where users can submit photos of themselves wearing your clothing or using your products
4. Video-based content & live streaming
We have seen the power of video-based content and live streaming in 2022, and this method of marketing will remain a hot commodity, especially the use of short videos.
Live streaming allows you to share more than just text or images—you're able to engage with people in real-time and answer their questions directly from the comfort of your home office. Live streaming can be used for many different purposes: from product demonstrations to Facebook Lives, so you can use this trend for marketing purposes as well as personal ones.
On social media, video is the most popular content type, accounting for 70 percent of all videos viewed in 2019 (according to research by Pixability). The rise of live streaming has also made it easier than ever to connect with your audience and get your message out there.
How to Leverage Video-Based Content & Live Streaming for Your Business
Video is a great way to get your message across, whether it's through Facebook Live or pre-recorded content. There are many ways to use video-based content and live streaming for your business. You can use it to:
Create compelling content that people want to watch & share
Build a personal brand or company brand in an authentic way
Educate customers on how to use your products and services
If you're not already creating and publishing high-quality video content regularly, then now is the time to start!
Create a YouTube channel for your business, and start uploading videos regularly.
Create a live stream on Facebook, Instagram, or any other social media platform that supports it.
5. Conversational Marketing
Today's consumers are looking for an experience that goes beyond what they can find on an online retailer's product page. To stand out from the competition, you need to develop a conversational marketing strategy. This means creating compelling content that engages your audience and helps them find value in your brand. Your goal should be to build relationships with customers that go beyond just making sales.
This type of marketing allows you to talk directly to your audience instead of sending out generic advertisements or sales pitches. Instead, you'll be able to engage with them on a personal level and answer any questions they may have about your product or service.
How to Leverage Conversational Marketing for Your Business
Here are some tips to help you get started with conversational marketing:
Start a blog, podcast, or video series.
Create an email newsletter that keeps your audience up-to-date on new products and services.
Build a social media following by sharing interesting content relevant to your industry.
6. Personalized Marketing
In the past, content marketing was all about serving up the same thing to every single person. This worked for a while but it's become less effective over time because nobody wants to see a bunch of identical products and services.
Nowadays, businesses are realizing that people want something tailored to their needs — which means content marketing will become even more personal in the future than it is today.
How to Leverage Personalized Marketing for Your Business
Identify your buyer personas
Collect the right data about your customers and their interests.
Use that data to create a model of what makes each customer tick.
Use that model to create personalized content, including blog posts, email newsletters, and social media posts.
Optimize your website to attract visitors who are likely to buy.
7. AI-based automation
AI automation is the next step in personalized marketing. Today's marketers are using AI to automate many of their tasks, including content creation and SEO optimization. This is a boon for small businesses — you don't need to hire an army of humans to keep your website updated with fresh, new content.
For example, AI can be used to help make decisions about what content is best suited for your customers or which email you should send them next. It may even be able to predict customer behavior based on past data.
How to Leverage AI-based Automation for Your Business
Start by identifying the tasks that are repetitive or easily automated.
Then look for tools like Google's TensorFlow, IBM Watson, etc. to see if they can help you automate those tasks.
Google Analytics is the most popular tool for measuring website traffic and user behavior. It can help you determine which types of content are most effective at engaging your audience, what they're clicking on, how long they stay on each page, etc.
8. Augmented Reality
AR is a technology that overlays digital information on top of real-world objects. For example, when you're using Google Maps and you look at a building, it will show you what the inside looks like (if there are any available images). Augmented reality is used in many industries including medicine, retail, manufacturing, and construction.
In 2023 augmented reality will take its seat in the marketing world with companies creating new ways for consumers to interact with their products and services via mobile devices.
How to Leverage Augmented Reality for Your Business
Augmented reality is a big opportunity for businesses to create an immersive experience for their customers. If you're looking to leverage AR in your marketing strategy, here are some ideas:
First, you need to identify what type of augmented reality experience would be most beneficial for your business. Is it more important to give users access to information about an item's history or its function? Or do you want them to be able to interact with the product in some way? Once you know what kind of AR is right for your business, then you can figure out the best way to incorporate it into your app.
Use AR to make your content more interesting and interactive. For example, if you're selling sunglasses or ski goggles, create an app where people can virtually try them on.
9. Interactive Storytelling
Interactive storytelling is a form of content marketing that allows the audience to choose their path through the story. This is a great way to keep your audience engaged, as they will feel like they have more control over what happens in the story. You can also use interactive storytelling to get people interested in a topic by allowing them to create content around it.
Interactive storytelling can take many forms, from games to interactive videos to interactive quizzes. It's a great way to get people interested in your brand and keep them coming back for more.
How to Leverage Interactive Storytelling for Your Business
The first step is to think about what kind of story you want to tell. You can choose from several formats, including Interactive videos, Games, Quizzes, etc.
Use this information to make something fun and engaging for fans of your brand or product. For example, if you sell clothing and accessories for young women, you could create a game where users can dress up different characters and then post their creations on social media. This will help you build a community of fans who are also interested in fashion.
10. LinkedIn for B2B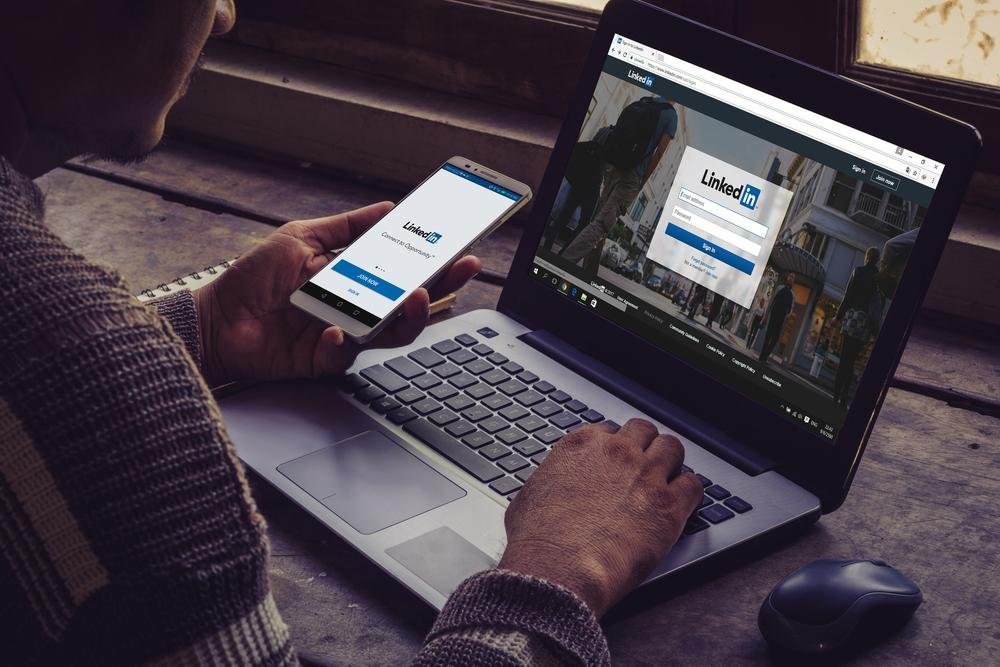 LinkedIn is the biggest social media platform for business. LinkedIn has more than 400 million professionals on their platform, which means that it's a great place to reach your target audience if they are businesses. The platform is also very useful for B2B marketing and sales because it allows you to create targeted ads based on job title, industry, and seniority level. In other words, you can target specific people within your industry with LinkedIn Ads and make sure they see only the content that applies directly to them.
The platform is also great for networking. You can connect with other professionals in your industry, join groups that are relevant to your business, and share content with them. This will help you build relationships with people who have similar interests and goals as you do.
How to Leverage LinkedIn for B2B Marketing for Your Business
LinkedIn can be a great tool for B2B marketing. You can use LinkedIn to:
Find and connect with potential clients/customers in your industry.
Expand your network by reaching out to people who work at companies that could benefit from your products or services.
Use LinkedIn Ads to run targeted campaigns based on job title, industry, and seniority level.
Generate leads through LinkedIn Ads.
Get Ready for 2023!
Digital marketing trends are changing constantly. For business owners, this means it's important to stay on top of the latest trends and use them to your advantage. The digital marketing trends that will shape 2023 will be driven by technological advancements and consumer habits.
As we enter this new year, the more you can get your message across to your customers in a way that feels natural to them, the more likely you are to convert them into paying customers.
Businesses will need to adapt to some of these trends, or risk being left behind and losing market share. Use this guide to help you stay on top of the latest trends and in a case where you do not know how to implement these coming trends, you can contact a professional digital marketing agency like Effe Towers to help you with your marketing strategy.