So, you're thinking about starting your own business then I'm pretty sure by now you must have gotten an idea or two of how much effort needs to go into starting and running a successful business. Just in case you've not, it is worthy to note that quite an amount of your time and effort is required, but this is not the most important information you need to know.
Many of us already have a clue or two about how much time and effort is involved in starting up a business, but we have no idea of the basic step-by-step processes to starting one. For some, starting up a business involves just getting a business idea, selecting a business name, and designing a logo. But it goes beyond all of these. In this post, we will be looking at the basic processes needed for starting and running a successful business.
Aside from getting a business nice name and designing a stunning logo, building a highly successful company also require that you evaluate your business idea to understand it's potential, create and fine-tune a business operating plan and a clear marketing strategy to get your business to your intended customers, plan the structure of the business, draw out funding options, and complete all the necessary legal paperwork and many more.
Without any further delays, let's get right to it.
The Step-By-Step Processes of Starting Up Your Business
Step One: Identify a Business Opportunity
This step is known as the ideation step or phase, and it is the foundational stage for individuals without an already existing business idea, and for those with one, it is also a necessary step to weigh and understand their ideas.
It is the step where you identify a business opportunity you will like to work on. There are two general approaches taken by entrepreneurs in selecting a business opportunity or idea.
The broad and opportunistic approach where individuals research the market, identify a problem, and decides to build a solution around that problem.
The narrow and focused approach where individuals build a business based on their expertise or around a product or service they are passionate about or have already designed.
Either approach works, but in building a successful business, the former is most advisable – first identifying a problem and building a business solution around it.
In identifying a business opportunity using the broad and opportunistic approach, the following questions are important;
Is there a problem?
Can I solve it?
I'm I best positioned to solve it? If no, how can I be?
Answering these questions will help you identify pain points and your capability to turn them into business opportunities.
Step Two: Evaluate the Business Idea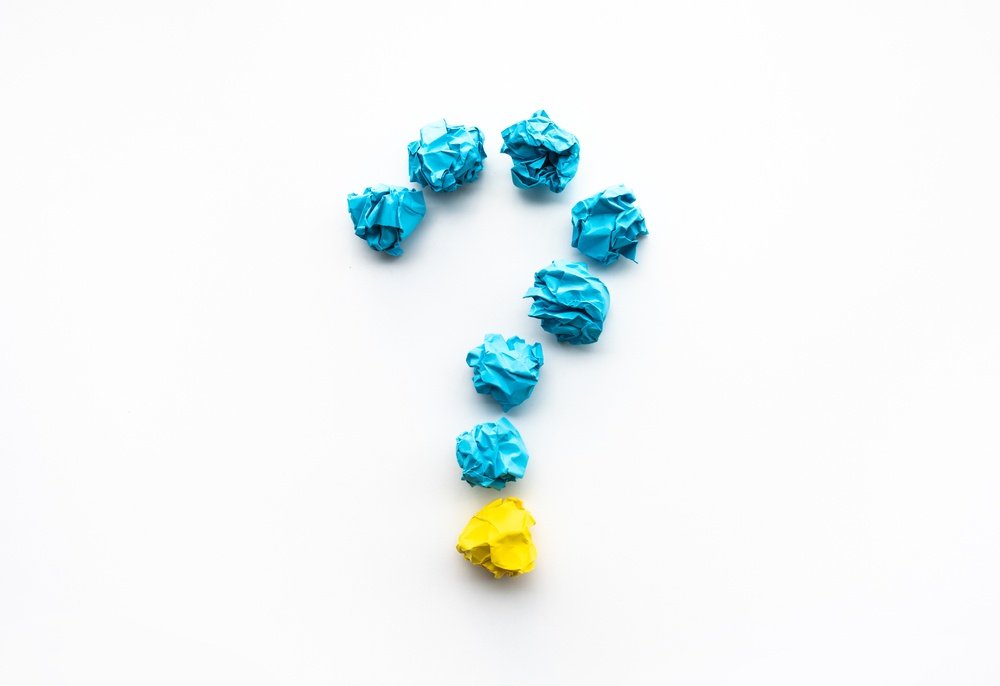 This is the step where you appraise the business potentials of your idea. It is the step where you ask the Who, What, Why, and How questions.
Who I'm I selling to?
What I'm I selling to them?
Why should they buy from me?
How do I get my product or service to them?
These questions are the basics of evaluating your idea. But for a more comprehensive evaluation, you will also want to highlight the purpose of starting the business. Is it to meet a market need or to satisfy a personal goal? A business designed to address a market demand will always have a larger scope than one designed to serve personal needs.
For a business designed to meet a market need, you will also want to know if the market is large enough and the level of competition in the market. All these are important for drawing out both an operation and a go-to-market strategy.
Step Three: Design/Draw Out Your Business Plan
From step two, you already know the type of market you are going into. Now it's time to plan how to properly address this market and deliver maximum value to your customers while maximizing profits.
This step is known as the business modelling or design phase.
There are different tools for planning or designing businesses depending on the industry (This will be discussed in another post, stay tuned!), but the ultimate tool is the business plan.
Different individuals have various reservations about the business plan, but it is a great tool for every entrepreneur, company, and business, required to give a bird's eye view of the whole business, to help prepare you to solve issues years down the road before you start getting into the weeds.
Business plans serve different purposes thus, they are written based on their intended purpose. For starting a business, your business plan should cover what your business will sell, how it will be structured, what the market looks like, how you plan to sell your product or service, what funding you'll need, what your financial projections are, and which permits, leases and other documentation will be required.
If you find it difficult to develop a comprehensive business plan, you can outsource it to professional business consultants like Effe Towers or any other professional business consulting company to give you a clear and comprehensive business plan.
Step Four: Register the Business
After developing a comprehensive business plan and having a clear picture of how your business will operate, the next step is to officially register the business with the necessary state or government authority for your business to be legally recognized.
There are several documents required for business registration depending on the structure of your business or company, that is, a Sole-Proprietorship, Partnership, Corporation, or a Limited Liability Company (LLC), and also your country or state of operations.
The necessary documents required include;
Articles of incorporation and operating agreements; these documents are for businesses structured as corporations.
Doing Business As (DBA); this document is referred to by different names depending on your state or country of operations. It is for business name registration.
Employer Identification Number (EIN); this document is required for all businesses employing people for their operations. It is not for sole-proprietors who will be running their businesses themselves.
Income tax forms; this is necessary to fulfill your tax obligations as a business. The type of tax form required is determined by the structure of your business.
Federal, state, and local licenses and permits; some businesses may also require federal, state, or local licenses and permits to operate depending on the type of product or service they sell.
Step Five: Create a Brand Image
Surprising how the number one step most entrepreneurs take while building their businesses happens to come up as the fifth step for actually starting up a new business.
In this stage, we can start talking about branding, messaging, and the image you will like your brand to bear both to your customers, your market, and your employees. This is the stage where you clearly express your brand's values and position them to the general public through your messaging and branding, from logo designs, to brand colours, social media messages, etcetera.
Step Six: Build Your Team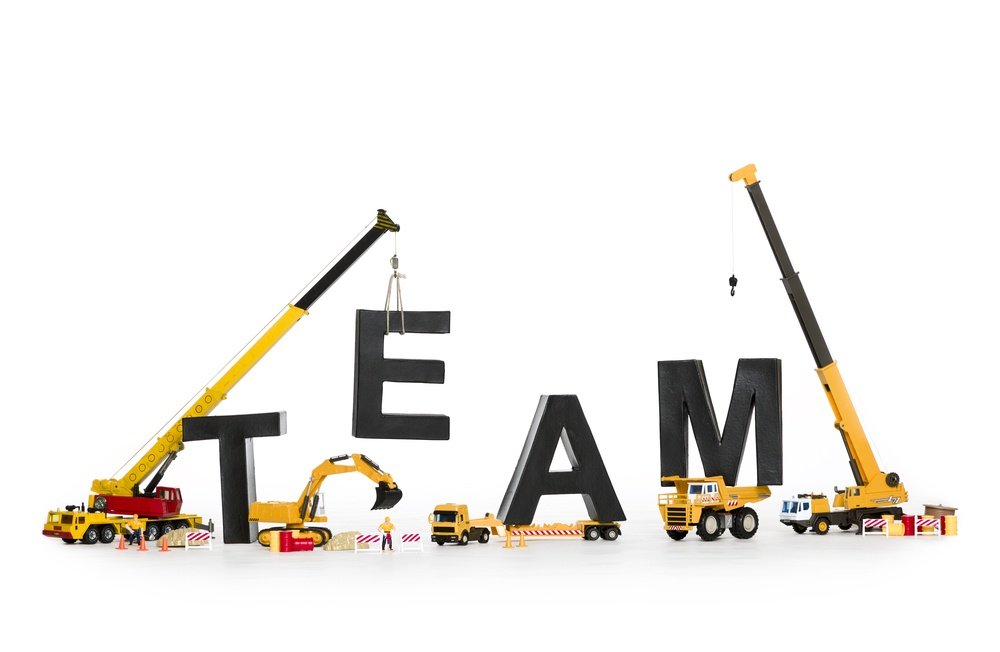 Unless you plan on operating as a sole-proprietor, the next big step to starting your business is building up your team. Before you begin sending out recruitment ads, it is pertinent to note that a business or company is a mirror reflection of the team driving it. So, it is important to clearly state your values and recruit only individuals that can reflect your company goals and visions.
Step Seven: Launch, Advertise, & Grow Your Business
This last and final step to building a successful business is essentially the most interesting for most individuals. It is the phase where you launch your business to the general public.
This stage is a continuous one, it involves a continuous drive to grow the business, from advertising (both online & offline depending on your business type) to quality & maximum product/service delivery. This stage is usually very exciting and also very tedious. To continuously grow your brand, you need to listen to your client and your market and continuously adjust and iterate your product to meet their needs.
There you have it, fellow entrepreneurs, starting and building a successful business goes way beyond just having an exciting idea, selecting a cool business name, and then launching. It entails everything from identifying a business opportunity to evaluating the business idea and designing plans and strategies to operate the business. It also involves getting the legalities of the business setup, building up a team that reflects your business values, clearly positioning yourself in your market, and then launching, growing, and continuously iterating the business to adapt to both customers and market needs.