Marketing is one of the most important aspects of any business. If you want to be successful in business, you are going to have to know how to market. For your marketing to work, you need a well-organized and easy plan for all stakeholders from execs down to junior staffers – to understand and implement.
To create a solid marketing plan, we have put together this article and an accompanying free marketing template that will walk you through the process of writing one from scratch. But before we delve into detail about creating a solid marketing plan, it is good to define what a marketing plan is and its importance.
What is a Marketing Plan?
A marketing plan is a document that outlines the goals and objectives of a company's marketing efforts. It is a strategic plan that focuses on increasing sales, brand awareness, and customer satisfaction through various channels such as direct mail, email campaigns, social media advertising, public relations activities, etc.
A good marketing plan will help you develop an effective strategy for reaching your target audience and achieving your business goals. It also describes how those efforts will be executed, including how much money will be spent on which types of advertising, what kinds of promotions are planned, and so on.
Why Have a Marketing Plan?
A marketing plan is a roadmap for your business. It helps you to focus on your goals, keep track of your progress and measure the success of your efforts.
There are many reasons why having a marketing plan is essential. Some of these reasons include:
To set clear objectives for your marketing campaign and to ensure that all campaigns align with the overall goal of the business.
Ensure that you have a consistent message across all advertising and marketing activities.
To create specific strategies that will help achieve these outcomes so that there is no confusion or misunderstanding about what needs to be done when implementing them.
To monitor the effectiveness of each campaign and make improvements where necessary.
To identify the resources needed to successfully implement each strategy, such as budget and staff time. Etc.
Types of Marketing Plans
There are two main types of marketing plans: strategic and operational.
Strategic marketing plans focus on long-term vision, goals, and objectives. These plans are often associated with corporate planning and strategy development.
Operational marketing plans provide a more detailed look at how you will achieve your strategic goals i.e., how you'll execute the tactics outlined in your strategic plan. They usually cover short-term objectives within one year or less, though some companies create annual operational marketing plans that extend over multiple years as well (which we'll discuss below).
Components of a Solid Marketing Plan
Marketing plans are often thought to be a one-time thing, but the reality is that they should be living documents that you can update and reuse as your business evolves. A solid marketing plan will include:
1. Market Research & Analysis
This is one of the most vital parts of your marketing strategy. It is an essential aspect of the marketing plan because it helps you understand the current state of the market and how best to address it to reach your customers better.
Simple market research will include a SWOT analysis to determine the Strengths, Weaknesses, Opportunities, and Threats of the market that could impact your business, the knowledge of which will help you create a strong plan, and a more effective campaign.
2. Target Audience
A target audience is the group of people you are aiming your product or service at, and it is very important to know who they are. Having a strong understanding of your target market will also help you better promote your product or service through various marketing channels such as social media, online advertising, etc.
It is essential that you identify the characteristics of these individuals and know exactly who they are, what they want, who is currently servicing them (your competition), and what their weaknesses are. This will help you create an effective marketing plan and a marketing campaign that speaks directly to them and make it easier for them to find what they need.
3. Marketing Goals & Objectives
Once you have a firm grasp of your target market, it's time to set some goals and objectives. This will help you focus on what you want to accomplish with your marketing campaign and how exactly you want to achieve these goals.
It is important to set realistic marketing goals and objectives for your business. These goals should be specific, measurable, and achievable within a specified timeframe. For example: "Increase website traffic by 20% over the next six months" or "Generate $10,000 in new revenue from organic search engine traffic within three months". This will help you measure the success of your marketing campaign by comparing it against these objectives during its course.
As you define the goals and objectives of your marketing plan, it's important to set up metrics. These are the measurements you will use to determine whether or not your campaigns are working. For example, if you have a sales goal of $5,000 per month from new customers, then one metric would be the number of new customers that come in every month. A good way to measure the success of your marketing efforts is by using a combination of metrics.
4. Market Strategies
A marketing strategy is a plan for implementing your marketing campaign. It outlines how you are going to achieve your goals by detailing what tactics you will use, the best channel to deploy based on your customer behavior, the best time to begin and end the campaign, and how to use the different marketing mix to achieve your overall goals and objectives. For example, suppose one of your objectives was an increase in brand awareness. In that case, one strategy might be that you run an ad campaign on Facebook targeting 18-24-year-olds who live in New York City (and who also have an interest in high fashion).
5. Marketing Channel
A marketing channel is how you will deliver your message to your customers. It can be any vehicle that helps you reach your target audiences, such as advertising, direct mail, or e-mail campaigns. Do your research on your target audience and find out where they're hanging out and what type of content works best on that platform. Just because everyone is on Instagram doesn't mean that your target audience is there.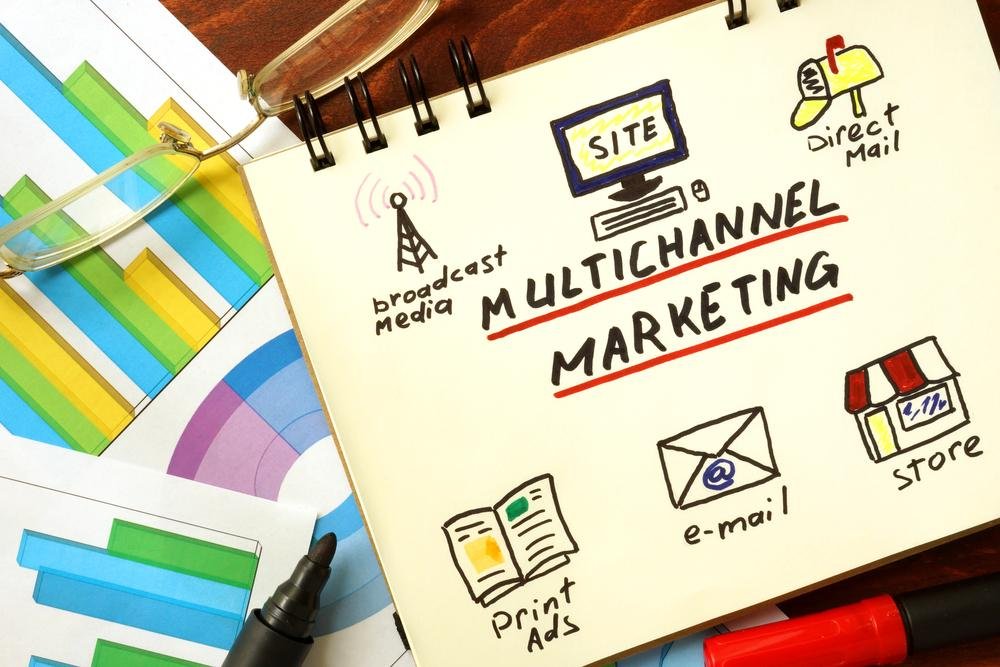 The most common channels are: (magazines, newspapers), radio, television, and digital (websites, social media). You can also combine strategies to increase effectiveness. Only pick a few tactics that you know will work with your target audience.
6. Marketing Technology
The best way to make your marketing strategy work is by using the right technology. There are many tools available that can help you with your business marketing efforts, from creating social media posts to monitoring analytics.
Define the software, tools, and resources you will use to plan, execute, monitor, and control your marketing plan.
7. Marketing Budget
The marketing budget is the amount of money you plan to spend on your marketing efforts. The most common approaches are: (cost per click, cost per impression), direct mail (direct mail is expensive but effective), and e-mail campaigns.
This will vary depending on what type of business you have and how much profit you want to make. You should factor in costs for any advertising or public relations campaigns, as well as the cost of creating collateral materials such as brochures and flyers. If possible, get a quote from an expert before starting your campaign so that you have a general idea of what it will cost.
Other Components of a Marketing Plan
Marketing Responsibilities
Marketing is not just about creating a plan, implementing it, and measuring its success. It's also about making sure that you have the right people in place to carry out your plan. You can't expect to do everything on your own, so make sure that you assign roles to each member of your team. This will help ensure that everyone understands what they are expected to do when they need to complete their tasks, and how they can contribute towards achieving your company's goals.
Content Plan & Schedule
Content is the backbone of any successful marketing campaign. It's what you share with your audience and how you share it that will determine whether or not your business succeeds. A content plan is a must for any business marketing plan as it will help you stay accountable and on track throughout the entire campaign.
Contingency Plan
When creating a marketing plan, it's important to have a contingency plan in place. This will ensure that if something goes wrong with your campaign, you can quickly adapt and make adjustments to get back on track. It's also important to have a backup plan in case something unexpected happens that prevents you from carrying out your original plan.
Tips for Writing a Solid Marketing Plan
Putting a solid marketing plan together requires a certain level of knowledge.
Think about what you want to accomplish with your marketing plan and then create a goal statement that outlines what you hope to achieve.
Identify your target audience and create buyer personas.
Determine where you want to focus your marketing efforts and what channels are best suited for reaching your target audience.
Next, write down all of the tactics that will help you meet this goal. These could include social media posts, blog posts, or any other content ideas that come to mind.
Develop a content plan for each channel, including when to post, how often to post, what content to share, and more.
Anyone can create a marketing plan
Anyone can create their marketing plan with the help of a marketing plan template. A marketing plan template is exactly what it sounds like: a basic outline to follow when writing your customized marketing strategy. The best part? It's free!
Get your FREE Marketing Plan Template
And start marketing like a pro.
Saves you at least 9 hrs + of time, is easy to use, and puts everything in one place.
It's a great starting point, and it will show you how to lay out the sections that should be included in every marketing plan. Once you have a basic outline of the contents and structure of your marketing document, add in the specific details that apply to your business. You can use this document as is or customize it by filling in the blanks with information about your company and industry.
If you want to get more specific and personal with your marketing plan, you can work with professionals to help you develop a more tailored and customized plan based on your business.
Conclusion
A marketing plan is a critical part of any business. Writing a marketing plan can be an intimidating task, but the process doesn't have to be complicated. The most important thing is to start by thinking about what you want your business to achieve and who you want it to reach. From there, it's just a matter of putting together the pieces that will help make those goals happen!
By following the steps outlined in this article, and the free marketing plan template, anyone can create a marketing plan that will help their business grow.
(Note: This is only designed as an outline; feel free to adjust or change it however works best for your needs.)